Johnny walks into his local chemist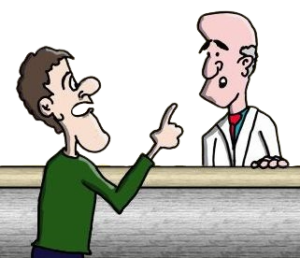 A teenager named Johnny walks into his local chemist and tells the cashier,
"I've been invited to dinner at my girlfriend's house. Afterwards I hope there's a chance I get lucky, if you know what I mean."
The cashier smiles and says,
"I assume you'll be needing protection, then?"
He gives him a pack.
The lad pays and heads for the door, before he smiles, turns around and comes back.
"You know what, her mum is pretty hot too, I think I'll take another pack".
That evening, while he's at the dinner, he sits at the table but doesn't say a word.
The girlfriend's mother ask him to say grace.
He prays, prays and prays.
After he's finally done, his girlfriend tells him
"I didn't know you were so religious".
He replies, "I didn't know your father worked at the chemist!"