A old women goes to doctor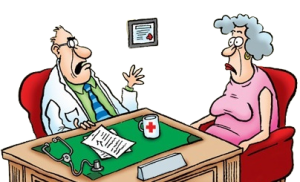 A 90 year old women goes to the doctor.
Dr, I can't stop farting, sure they don't smell and make no noise but still i can't take it any more.
Well take these pills every day and come back in a week.
Dr, what did you do to me not only am i still farting now they smell as well!
Oh very well, now about your hearing.