A widower was turning 90 years old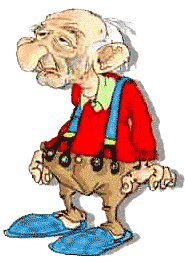 A widower was turning 90 years old.
His wife had died 20 years earlier from cancer and he had never remarried or had girlfriend since.
So, his sons decided to get their dad a attendant for his birthday and get the old man laid at least one more time before he passed away.
They set him up in a fancy hotel suite downtown and told him to order room service or whatever he wanted to celebrate.
Soon after he checked in they sent the attendant up.
She knocked on the door in her skin tight dress and the old man was little surprised when saw her through the peeph*le, thinking she'd come to the wrong room, but he opened up the door.
She bounded in room with all the right jiggly bits in all the right places and in a breathy, sultry voice said,
"I'm here to give you super lovemaking."
The old man thought for a second and said,
"Alright, I'll take the soup."