This blonde woman walks into shop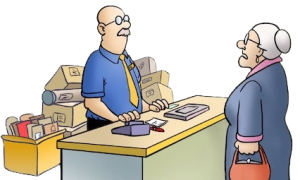 So this blonde woman walks into a shop and asks the owner.
"Have you got a phone I can borrow as I have a bit of money and I want to call my mom."
The owner says, "yes" and takes her to the back of the room as he realized she was a blonde so he wanted a bl*wjob.
So they go in the back of the room and the guy took his pants off and took out his weapon.
So the woman gave him the money and she put her mouth on his weapon and shouted:
"HEY MOM ARE YOU IN THERE!"