A couple was having a huge argument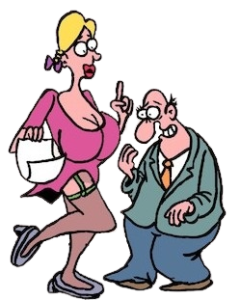 A Couple Was Having A Huge Argument On Who is Most Afraid To Be Home Alone.
They Went On Until They Decided To Ask Their 5-Year-Old Son To Tell Them Who Is More Afraid Mom Or Daddy?
MOM: "Son, who Is more scared to be home alone Me Or Dad?"
SON: "Daddy is more scared"
MOM: "Why son?"
SON: "Because when you working night shifts, Dad ask the lady from next door to come and sleep with him on the bed"
MOM shocked: "And what do they do?"
SON: " They play the same game you always play with our gardener on the bed during the day when daddy is away"
They Are Getting Divorced This Weekend.