A man got tired of his wife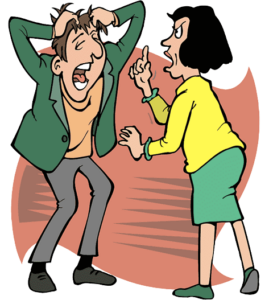 A henpecked man got tired of his wife constantly picking on him,
So he started playing poker on Friday nights with his buddies just to get some relief.
When he came home she'd start right in on him again.
After several weeks went by, he came home early one Friday night and his wife asked him how come he was home early.
He told her: "You need to pack your bags and go to Herb's house, I lost you to him in the card game tonight."
His wife became furious and started to give him hell.
She said: "Just how could you do such a thing!?"
He replied: "It was the hardest thing I have ever done… I had to fold with four aces."