An older couple was laying in bed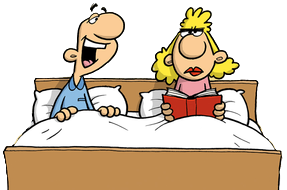 An older married couple was laying in bed one night reading a book before bed.
The husband lets out a huge fart and says "Touch down"!
His wife was disgusted at first but suddenly lets out a fart and says,
"Touchdown Tie game".
Not to be outdone, the husband tries to fart again but only lets out a tiny little toot.
"field goal! 3 points"!
The wife lets out another rip and says "Another Touchdown, back in the lead".
This irritated the husband and did not want to lose.
So he strained and attempted to let out a huge fart but instead, he let out a god-awful fart and shit the bed!
His wife asked, "what the hell was that!!".
The husband says, "Half time, switch sides"!