Three Dogs Are Walking Down The Street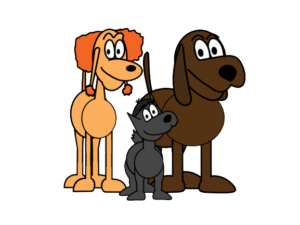 Three dogs are walking down the street when they spot an enticing female poodle.
The German Shepherd, English Bulldog and the Mexican Chihuahua approach the poodle to win her over.
The poodle decides to make a game of it, and tells them.
"I will go with whichever one of you can best use the words 'liver' and 'cheese' in a sentence."
The German Shepherd quickly says,
"I love liver and cheese," to which the poodle disapprovingly shakes her head.
The Bulldog thinks and follows up with,
"I HATE liver and cheese," which also gets a disapproving look from the poodle.
The chihuahua winks at the poodle then turns to the German Shepherd and Bulldog to say,
"Liver alone, cheese mine."